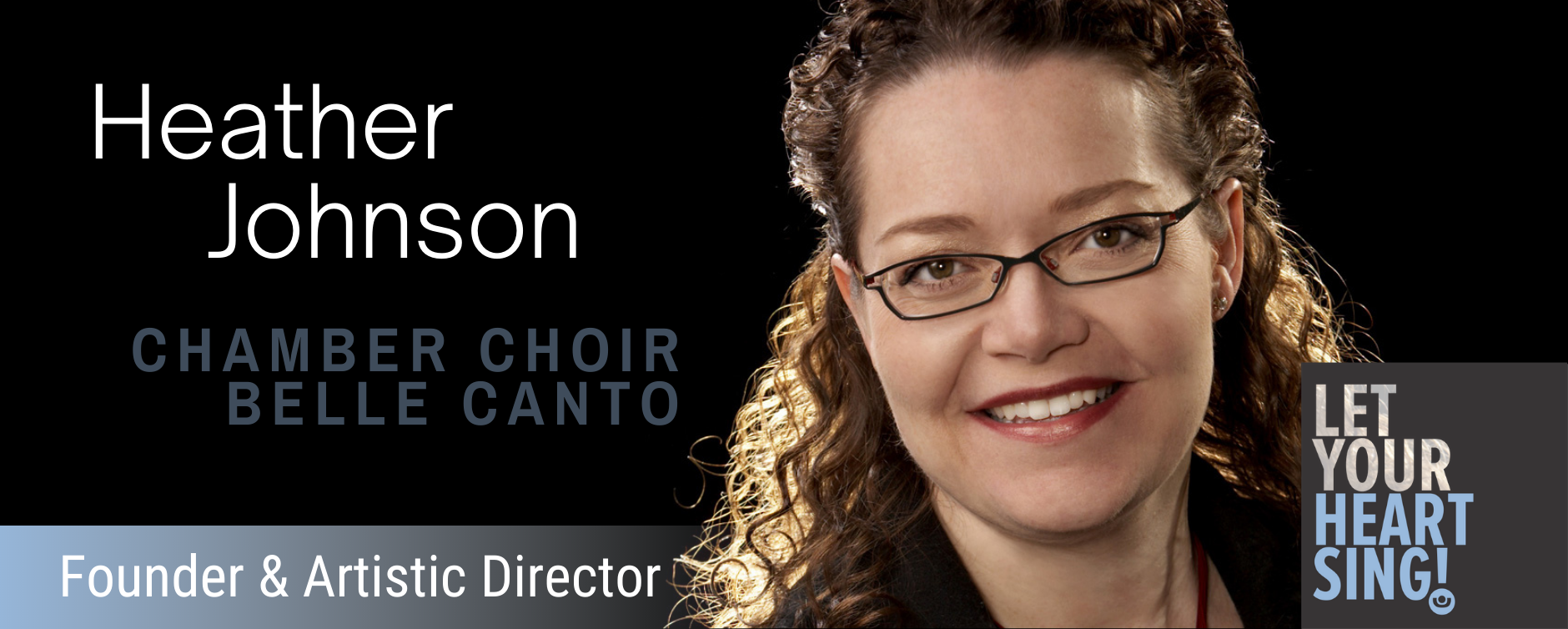 Heather Johnson
Founder & Artistic Director
Heather founded the Cantilon Choral Program in 1999. Recognized for her ability to inspire, she seeks to create an atmosphere in which every singer may experience the joy of choral music and understand the importance of their own individual role in the creative process. Heather studied at the University of Alberta (M.Mus., choral conducting; B.Ed. secondary music education), the Kodály Pedagogical Intézet in Kecskemét, Hungary (Kodály Diploma) and the University of Lethbridge (B.Mus, piano performance). In great demand as a choral clinician, adjudicator, lecturer and guest conductor, Heather also maintains an active voice and piano studio.
---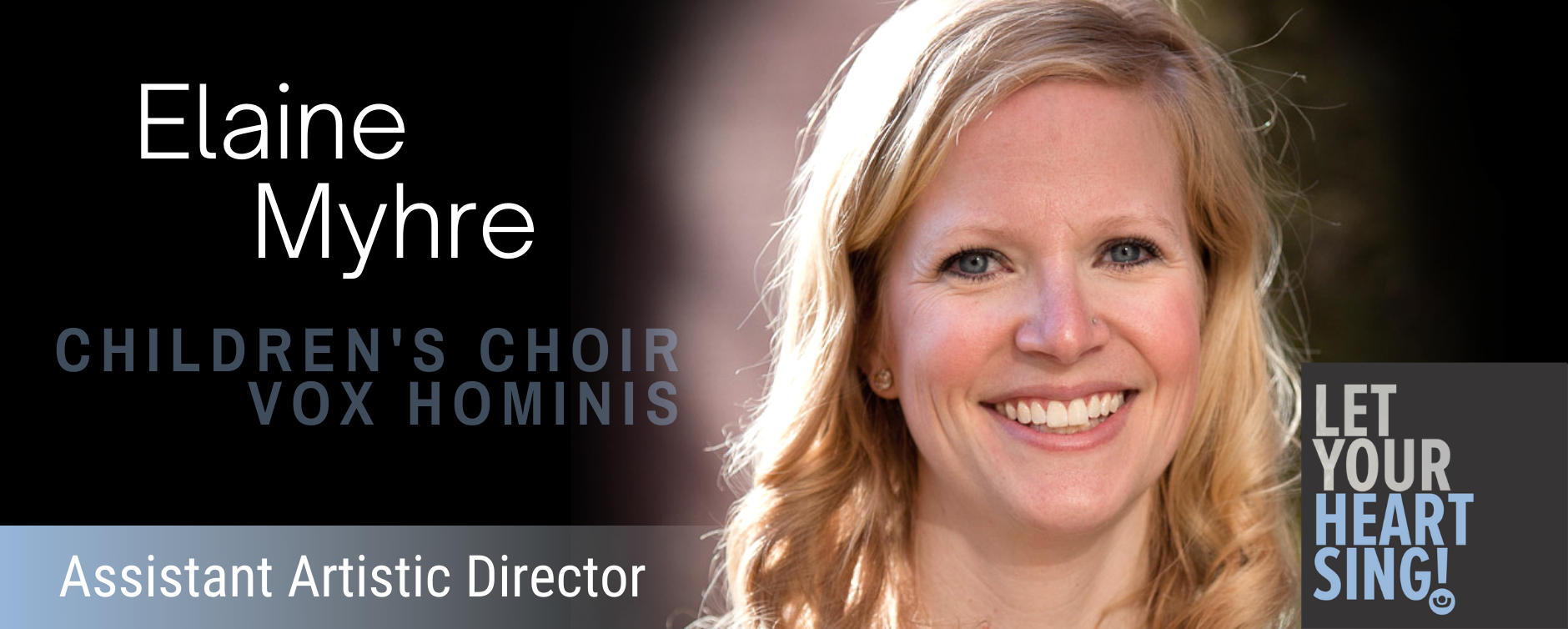 Elaine Myhre
ASSISTANT ARTISTIC DIRECTOR
Elaine Myhre brings an inspiring approach to choral music education rooted in the belief that only the best is good enough for children. An experienced conductor and pedagogue, she holds a Bachelor of Music in vocal performance from the King's University and a Master of Music in choral conducting from the University of Alberta. Elaine is the assistant artistic director of Cantilon Choirs and currently directs the Cantilon Primary and Children's Choir. Under her instruction, both choirs have continually received the highest rankings at both the local and provincial music festivals. In addition to her work with Cantilon, Elaine also sings periodically with Pro Coro Canada. Elaine's past conducting engagements include Belle Canto Women's Ensemble, All-City Youth Choir, All-City Children's Choir, Sherwood Park Festival Singers, and The King's University ConcertChoir.
---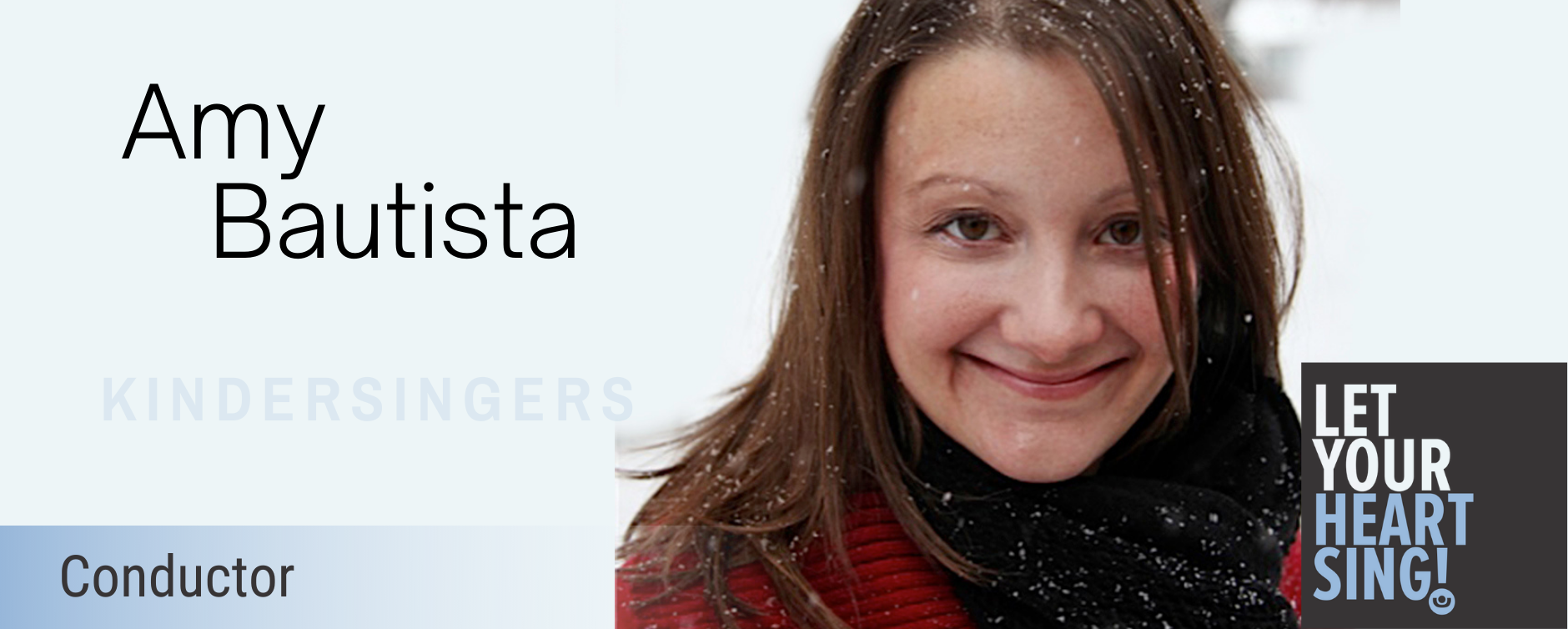 Amy Bautista
CONDUCTOR
Amy Bautista holds a degree in Elementary Education with a focus in Special Education and teaches grade one at Wild Rose Elementary School. Her creativity in her pedagogy and passion for teaching have been recognized with an Alberta Excellence in Teaching Award. A budding accordion player, she has sung with Cantilon Choirs for over 20 years and is a current member of Belle Canto. For the last 6 years, she has also been the proud conductor of the St. Albert KinderSingers. Amy loves watching children learn and grow in their love of music-making, and is very excited to be working with the very youngest singers of Cantilon this year.
---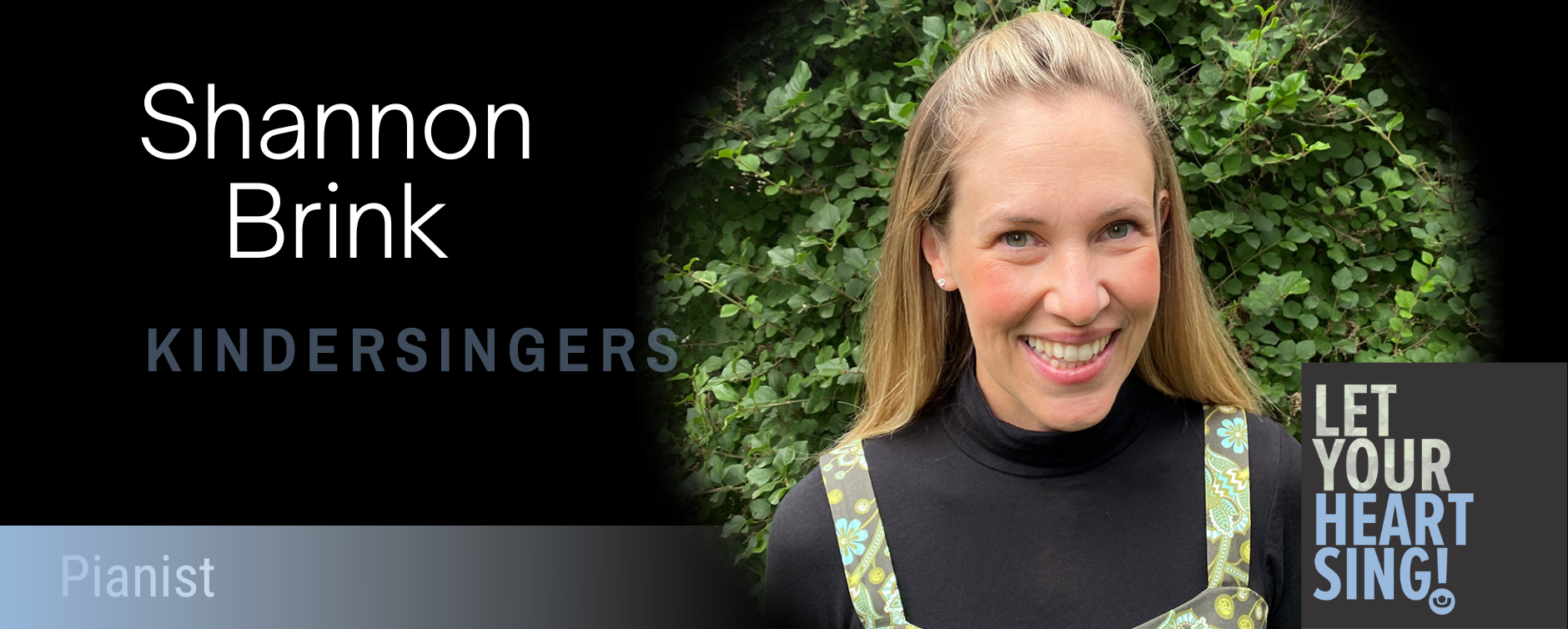 Shannon Brink
CONDUCTOR
Shannon is a passionate music educator, singer, and multi-instrumentalist.  She is a Cantilon alumni who has sung in many choirs around Edmonton, including Belle Canto and pro Coro Canada.  She teaches music for Edmonton public schools and has worked with many adult and children's choirs as both conductor and accompanist. She looks forward to an exciting year with the Kindersingers!
---

Victoria Biel
CONDUCTOR
Victoria Biel has a Bachelor of Education degree from the University of Alberta and a Masters of Music from the Univeristy of Western Ontario. She is an active performer, director and secondary teacher in the Edmonton area, though in recent years she has spent most of her time with her young and very busy family! Victoria has a passion for teaching music to young singers by incorporating movement and fun and a great love of Musical Theatre. She has performed in and directed dozens of productions including directing several of Cantilon's recent Broadway productions. She has sung regularly with the wonderful ladies of Belle Canto for the last 15 years and is thrilled to be back directing the Cantilon Primary Choir!
---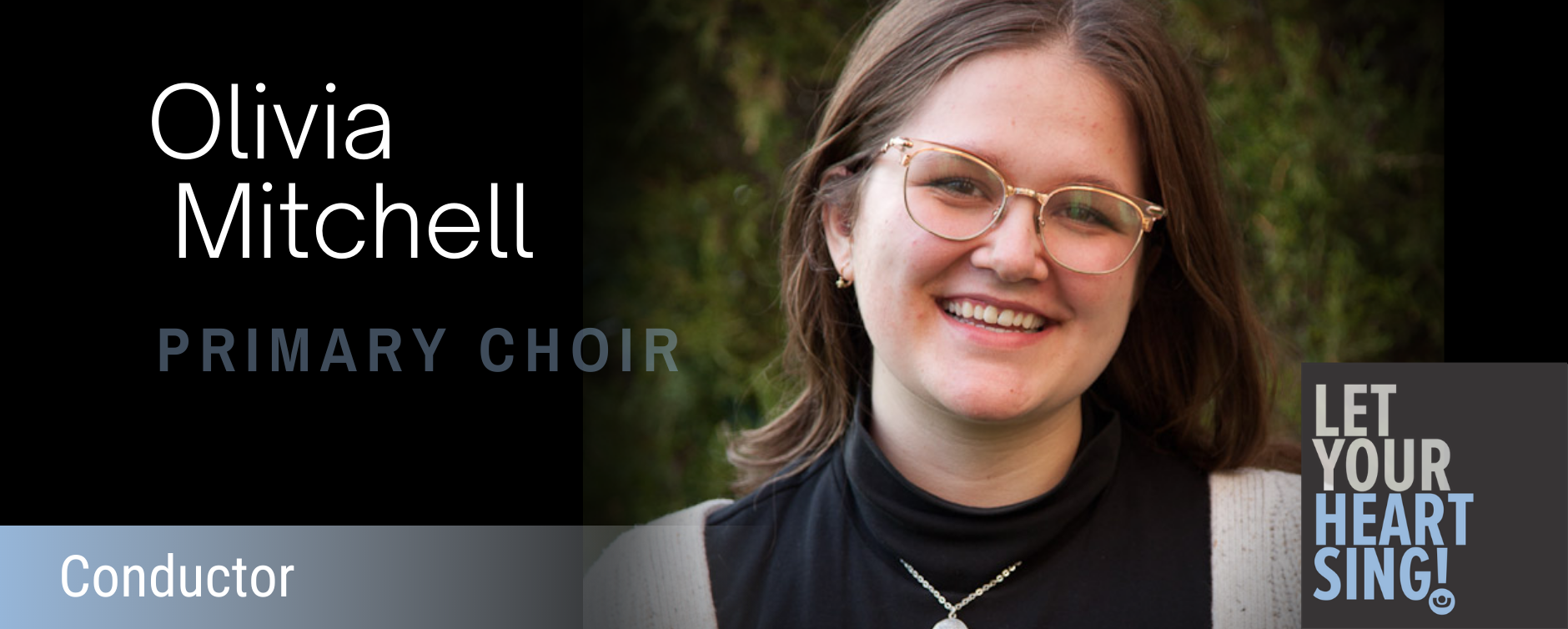 Olivia Mitchell
CONDUCTOR
Olivia Mitchell is entering her second year at the University of Alberta in the combined B. Mus/B. Ed degree program. Upon graduation, Olivia was awarded the Kevin Gaetz Award for excellence in academic achievement. A chorister with Cantilon Choirs since the age of 4, she has sung with the Cantilon Primary, Children's, and Chamber Choir. As a senior member of Cantilon Chamber Choir, she participated in the tour to Hungary for the Béla Bartók International Choral Competition in 2018. Olivia is excited to meet her young choristers this year and walk with them along their musical journey!
---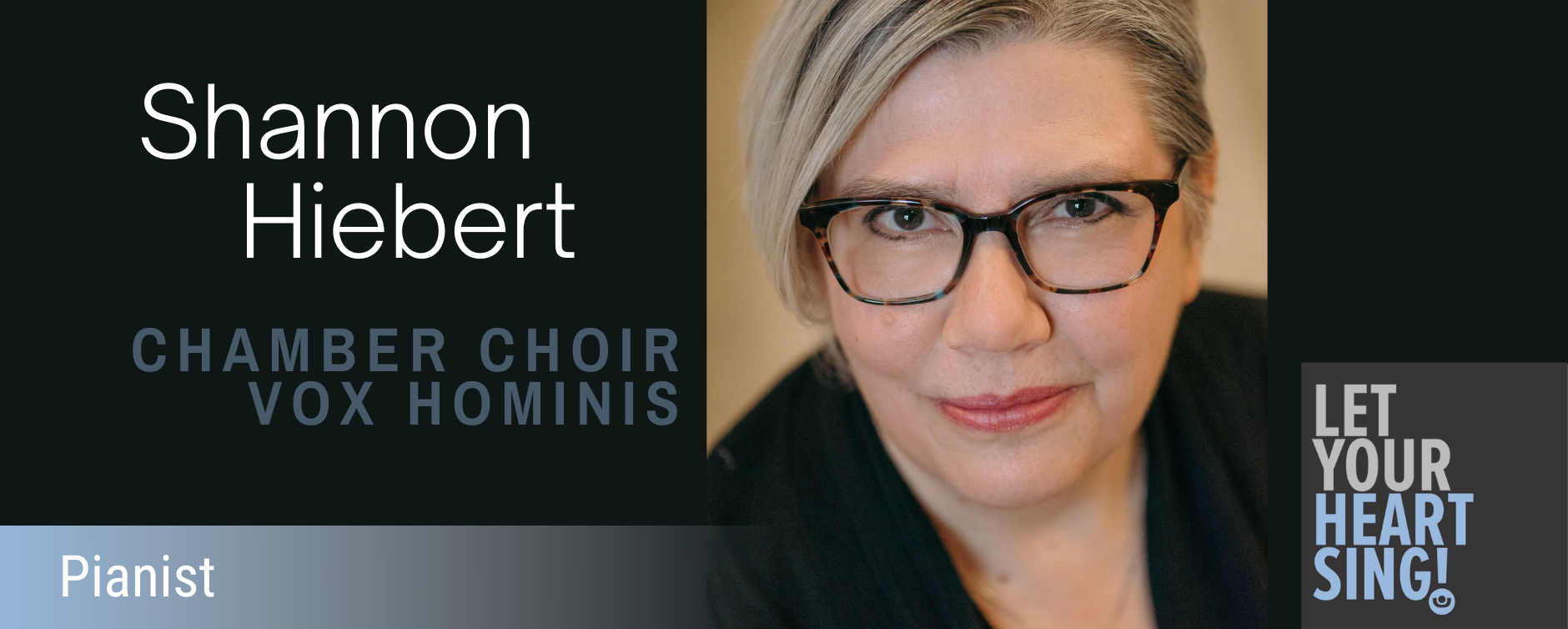 Shannon Hiebert
PIANIST
Shannon Hiebert is highly regarded as a collaborative pianist, vocal coach, conductor, and music director. A diverse performer, Shannon has worked in opera, ballet, musical theatre, and concert with companies across Canada including The Royal Winnipeg Ballet, The Winnipeg Symphony Orchestra, Manitoba Chamber Orchestra, Rainbow Stage, Edmonton Opera, and Citadel Theatre. Shannon has toured with Broadway Across Canada in productions of Mamma Mia, Spamalot, Wicked, and Book of Mormon. In 2009, she joined the Toronto Company of Jersey Boys. Shannon has provided music direction for Grant MacEwan University's Theatre Arts productions of Spring Awakening, Assassins A Little Night Music. She has also provided musical direction for the Plain Jane Theatre Company's Sterling Award-nominated productions of Fiorello, Little Fish, Mack and Mabel, and A New Brain. In 2013 Shannon received a Sterling Award nomination for outstanding musical direction. She is currently Director of the University of Alberta Opera Ensemble. Shannon has worked as a collaborative pianist and vocal coach at the University of Manitoba, University of Michigan, McGill University, University of Toronto, University of Alberta, Opera NUOVA, Calgary Opera's Emerging Artist Program, the Centre for Opera Studies in Italy (COSI) and Cantilon Choirs. In 2017 Shannon received a teaching award for her work at the University of Alberta.
---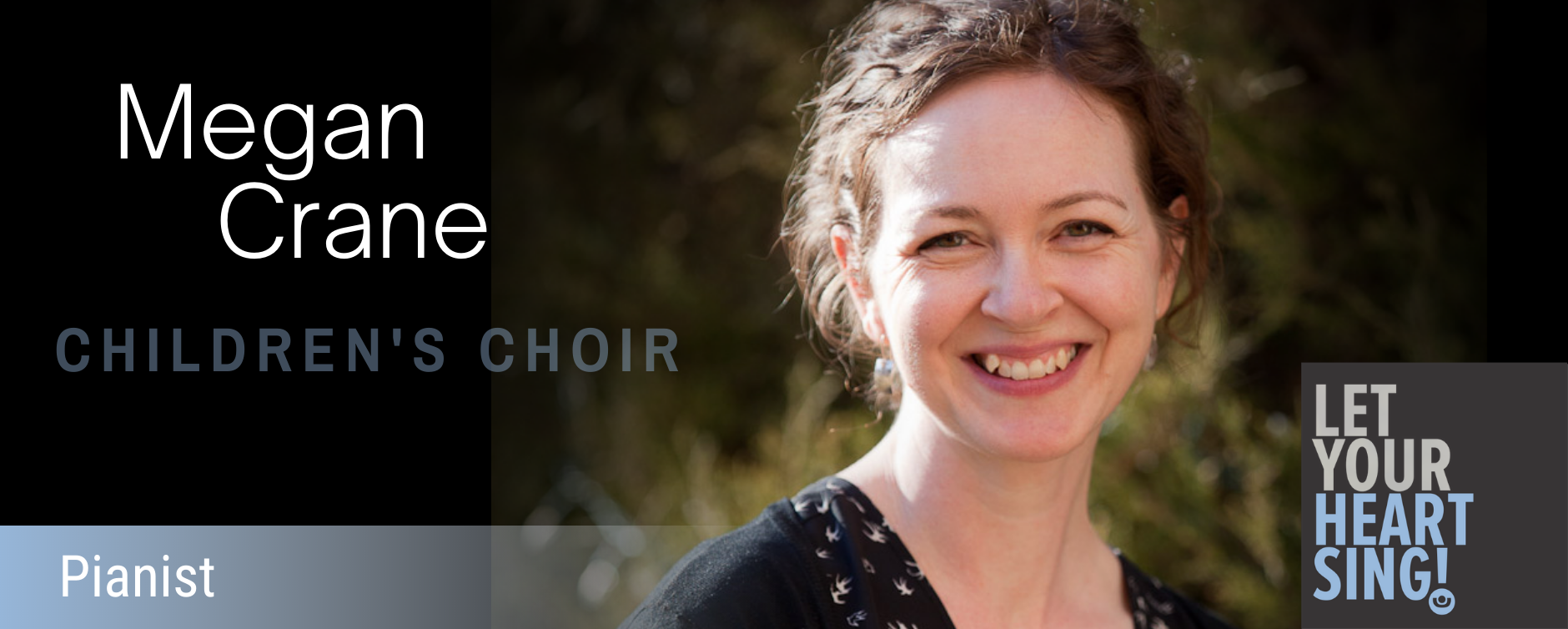 Megan Crane
PIANIST
Megan Crane has a master's degree in piano performance from the Universite de Montreal. Her work with choirs has given her the opportunity to work with many award-winning ensembles across Canada, including the Toronto Children's Chorus, I Coristi Chamber Choir, and now the Cantilon Choirs and Ariose Women's Choir in Edmonton. She is a studio accompanist for the voice program at Concordia University and music director at St. Augustine of Canterbury Anglican Church. She maintains an active freelancing career in Edmonton and is a frequent collaborator with Edmonton Opera's outreach programs. Megan keeps a hive of bees and a large fruit and vegetable garden with her husband and two kids in Edmonton.
---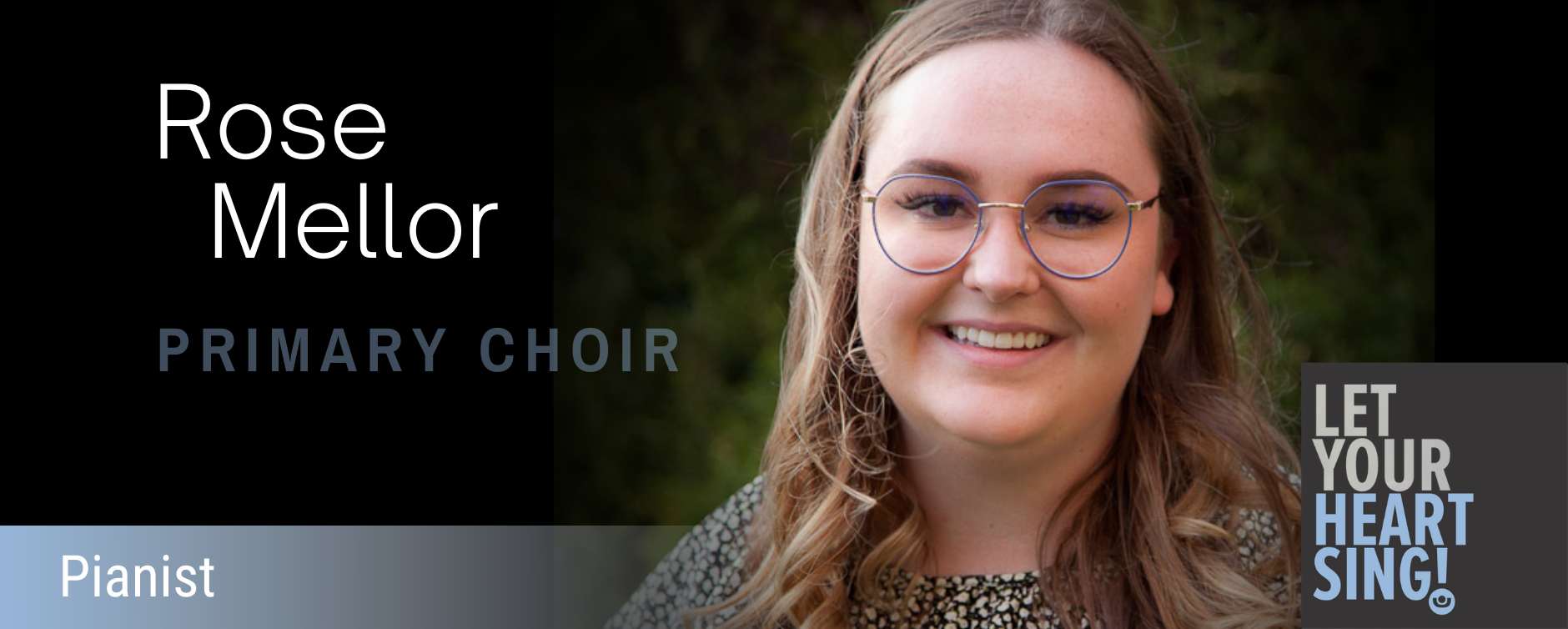 Rose Mellor
PIANIST
Rose began playing piano at the age of 9 and has been singing in choirs and musical theatre productions since she was 6. Having performed at a number of events and festivals across Edmonton and St. Albert, she has honed her skills in performance and is now an accomplished young pianist and music teacher. A graduate of Victoria School of the Arts, she has been involved in productions such as West Side Story, Shrek The Musical, and several choir and jazz shows including a Disney tour in Los Angeles during her Grade 11 year. Having received the prestigious Vera Gottschlich scholarship for classical piano in her graduating year, she has gone on to double-major in Music and History at the University of Alberta. Rose is the current lead worship musician at Braeside Presbyterian Church in St. Albert, and enjoys spending her time reading, singing, going for long walks with her dog Bailey, and challenging herself in sight-reading new pieces every day.